CHAKTE VIGA FRAMES: SAPPHIRE RED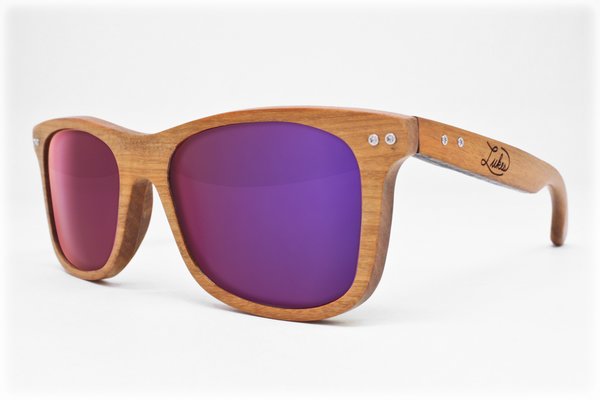 CHAKTE VIGA FRAMES: SAPPHIRE RED
Our new Shore line of frames made from Chakte Viga, a hardwood found in tropical areas of Mexico and Central America. These bold frames are distinguished by their smooth, golden-orange wood grain and high lustrous finish.
Luke Shades are intended for wear by both men and women – the dual spring hinges flex to comfortably fit most head sizes.
​​​​​​Features:

- All frames are reinforced with Chakte Viga, a tropical hardwood
- Frames are sealed with a blend of wax, shellac and natural oils to protect the wood grain
- High-grade nickel dual-spring hinges flex to fit most head sizes
- 100% UV protection
- Polarized lenses
- Lightweight, impact- and scratch-resistant TAC lenses
- Packaged in a microfiber-lined pouch for protection

Measurements: 55-21-154
Weight: ~1.1oz
While we do advocate wearing these wherever the sun takes you this summer, please note that tropical hardwoods are much more dense than other woods and these sunglasses do not float – if you are in the water, please wear a lanyard on your sunglasses to keep them safe.